EasyCheck TPS & CTPS Checker
Why use Selectabase for TPS checking?
Official TPS, CTPS & MPS licensees
Registers updated every 24 hours
Supplier of TPS checking since 1999
GDPR & PECR compliant service
Full audit to prove numbers checked
Instantly check 1 number or full lists
Web browser, PC & mobile app, or API
Pay as you go credits, or pay monthly
Other TPS & CTPS checking solutions.
EasyCheck for Windows
EasyCheck is our free Windows PC App that enables you to screen and check telephone numbers and addresses from your desktop.
You can check your data against the live TPS, CTPS and MPS registers instantly without sending your precious data away.
More Info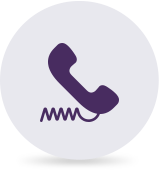 EasyCheck Mobile
The first TPS Checking app on the market.
Our mobile app conveniently links to your dialler so you can instantly check numbers on the go from your mobile device – one number at a time.

More Info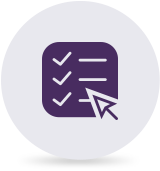 EasyCheck API
If you are looking to integrate TPS and CTPS checking within your internal systems, dialler or CRM, we recommend using our Easy Check API (Application Programming Interface).
The EasyCheck API is JSON based and only requires you to call a specific URL to get an instant result. Click here to download our API documentation. This documentation is intended to be used by software developers intending to use the EasyCheck API and query the service programmatically.
Speak to a member of our team about our easy-to-use web API.
More Info
What is EasyCheck ?
EasyCheck helps you stay PECR and GDPR compliant with simple to use and instant TPS and CTPS checking services.
Call a telephone number registered with the Telephone Preference Service (TPS) for consumers, or Corporate Telephone Preference Service (CTPS) for companies, and you could be facing legal action or even a fine. Use EasyCheck to screen against these do not call registers.
Just type in any UK telephone number to instantly check its status before you dial or simply copy and paste full lists of up to 50,000 numbers at a time.
Use the Online Checker, free Windows PC App, free Mobile Phone App or integrated API. Best of all EasyCheck is fully secure – you do not need to send away your valuable data. If your database of contact details features any numbers that you are not legally permitted to call, EasyCheck will flag them up.