The festive season is a time for warmth, gratitude, and connecting with those who matter to your business. In the digital age, receiving a personalised Christmas card can make a memorable impression on your employees, clients, and prospects. Selectabase is offering a comprehensive solution to your holiday card mailing needs with our hassle-free, cost-effective service. Let's delve into how we can help you spread holiday cheer seamlessly this year.
In the busy run-up to Christmas, finding the time to handwrite cards, stuff envelopes, and post them can be overwhelming for any business. That's where Selectabase steps in, offering a full service to personalise, print, and post your Christmas cards in bulk. Our service not only saves you precious time but also ensures that your season's greetings are delivered with a professional touch.
Personalised Touch for Every Card
Customisation is at the heart of meaningful communication, and with Selectabase, you have the freedom to choose from a variety of card designs that best reflect your company's image and message. Whether you're aiming for classic elegance or festive fun, our range of designs has something for every taste. And at just 75p plus VAT per card, adding that personal touch to your Christmas greetings has never been more affordable or easier.
Your Addresses, Securely Handled
Client confidentiality and data security are paramount, especially during the holiday season when cyber threats tend to spike. With Selectabase, you can securely upload your mailing list, assured in the knowledge that your information is handled with the utmost care and professionalism. We ensure that your Christmas cards reach only the intended recipients.
Effortless Mailing Process
From printing high-quality cards to stuffing them into envelopes and posting them, Selectabase's service is designed to take the hassle out of your holiday mailings. Our streamlined process ensures that each card is meticulously prepared and dispatched, allowing you to focus on your business without worrying about meeting the Christmas post deadlines.
As the year winds down, it's the perfect time to show appreciation and maintain connections. With Selectabase's bespoke Christmas card mailing service, you can send out bulk festive greetings effortlessly. Let us help you make a lasting impression this holiday season.
Ready to make your Christmas card mailing a breeze? Contact Selectabase today to find out how we can help you convey your heartfelt holiday messages with ease and efficiency. Spread the joy of the season with Selectabase's bulk Christmas card mailing service.

Direct mail, also known as postal advertising mail, is a powerful marketing tool that allows businesses to reach their target audience in a highly targeted and effective way. Despite the rise of digital marketing, direct mail continues to be an important part of a comprehensive marketing strategy, particularly in the United Kingdom.
One of the key benefits of direct mail is that it allows businesses to reach a highly targeted audience. By using mailing lists, businesses can ensure that their message is being sent to individuals or companies that are most likely to be interested in their products or services. This means that businesses can avoid wasting money on advertising to individuals who are unlikely to be interested in their offerings.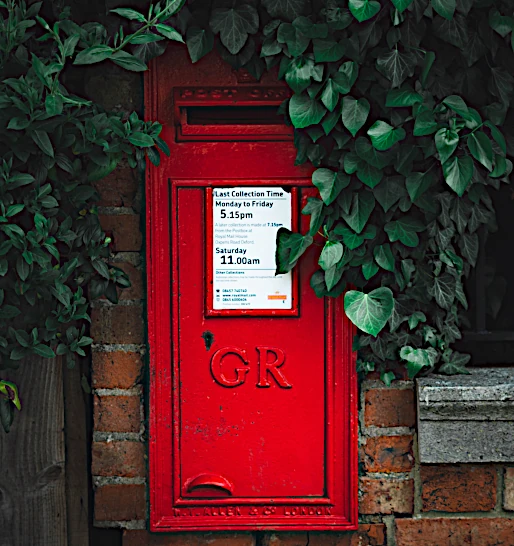 Another benefit of direct mail is that it allows businesses to create a more personal connection with their audience. Unlike digital marketing methods such as email or social media, direct mail is tangible and can be held in the hand. This physical presence can create a more emotional response and a greater sense of engagement with the brand, leading to higher response rates and conversions.
Direct mail is also a cost-effective way of reaching a large audience. While it may be more expensive than digital marketing methods on a per-piece basis, it can be more cost-effective in the long run when considering response rates and conversions. Additionally, the cost of direct mail has been decreasing in recent years, due to advancements in printing and mailing technology.
In addition, direct mail is a great way to stand out from the crowd. In today's digital age, people are constantly bombarded with online ads and marketing messages, making it difficult for businesses to cut through the noise. Direct mail, on the other hand, is less common and can be more effective in getting the recipient's attention.
Finally, direct mail allows businesses to track their results and optimise their campaigns in real-time. By using unique codes, phone numbers, and web addresses, businesses can track response rates, conversions, and ROI. This information can then be used to refine and optimise future campaigns, ensuring that they are as effective as possible.
In conclusion, Direct mail or postal advertising mail is a highly effective marketing tool that offers a range of benefits for businesses in the UK. It allows businesses to reach a highly targeted audience, create a personal connection with their audience, cost-effective, stand out, and track results.
With the right strategy and execution, direct mail can be a powerful addition to any business's marketing arsenal. Selectabase can help, just give us a call on 01304 383838 or contact us.