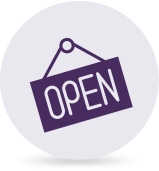 New B2B
New UK businesses – Want to find out who's opening up around you?
New and changing businesses are a proven source of new business. They often have pressing and wide-ranging requirements, so are highly receptive to a range of products and services.
When a new business opens, it needs to source practically everything from scratch.
Act quickly and you could become their preferred supplier before your competitors.

New B2B »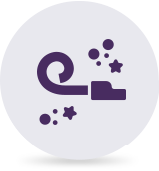 Birthday Mailings
Happy Birthday! Who doesn't enjoy receiving an offer letter near their birthday?
Birthday Mailings is a unique direct marketing solution that provides you with a monthly address list in your chosen area of individuals due to celebrate a birthday.
People are in a celebratory mood on their birthday! They'll spend MORE MONEY when they go out, they like to celebrate their special day with other people.
The 'birthday feel good factor' makes it an ideal time to promote your offer.

Birthday Mailings »