Return to Sender: Elvis Presley
The king of rock and roll, Elvis Presley, first sang in church as a child, making his public debut at the age of ten at the Mississippi–Alabama Fair and Dairy Show's talent contest. Although he didn't win, he was inspired to pursue a musical career and went on to become one of the most iconic artists in history.
Releasing 111 singles, including 33 number one hits, he also became a film star, making around 35 musicals, such as Jailhouse Rock and King Creole.
Presley remains a musical icon today, despite his sudden death from a heart attack in August 1977, at the age of only 42.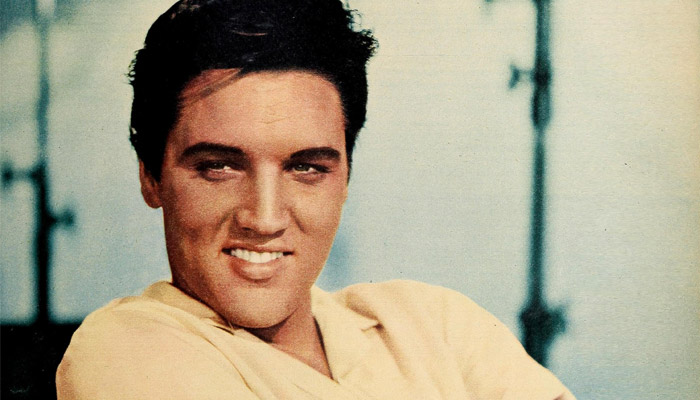 Rise to fame
Born in Tupelo, Mississippi, in January 1935, he shot to fame in August 1953, when he went to Sun Records' office in Memphis to record a personal disc called My Happiness for his mother.
On hearing the recording, Sun's boss Sam Phillips invited 19-year-old Presley back in January 1954 to record a second disc. It was Presley's third record, Arthur Crudup's That's All Right, recorded in July 1954, that finally set him on the path to success.
After Memphis DJ Dewey Phillips played it on his Red, Hot and Blue show, the switchboard was bombarded with calls from listeners enquiring about the singer's identity. The DJ rang Presley and interviewed him live on air. This successfully launched his career and he began playing live gigs.
Presley reportedly auditioned to join a gospel quartet called Songfellows. However, they turned him down, as they didn't think he was what they were looking for – a move they probably went on to regret! It worked out well for The King, as he later earned a recording contract as a solo star.
Record deal
He signed for RCA in 1956 and made his TV debut on CBS's Stage Show, where he was invited back to perform six times in two months.
During his long recording career, he released 24 studio albums, with his first album, Elvis Presley, topping the charts in the US and the UK after its release on 23rd March 1956.
Presley was never a songwriter, although he was given credit on a few tracks. This was part of a deal struck by his manager. However, he definitely put his own unique stamp on every recording.
His manager, Colonel Tom Parker, chose most of the songs that Presley recorded, and he also chose the movies in which he starred, but Presley gave his all, even to the minor songs in his films that were just meant to fill space.
Movie career
Although Presley's first few films genuinely tested his acting abilities, during the 1960s, they had become a series of frothy musicals which were just a vehicle to showcase his singing talents. Despite this, the fans lapped them up.
In 1962, Presley made the musical comedy, "Girls! Girls! Girls!" in which he played a Hawaiian fisherman who dreamed of owning his own boat. It was shot on location in Hawaii and the plot saw Presley's character, Ross Carpenter, involved in a love triangle with two women.
The film's soundtrack earned him a number one hit single with Return to Sender in 1962. It was written by Otis Blackwell and Winfield Scott and was performed in the film in a club scene.
Achieving platinum status in America, it was the UK's Christmas number one in 1962 and peaked at number two in the United States – kept from the number one spot by The Four Seasons' Big Girls Don't Cry.
Unrequited love
Return to Sender was about rejection in a love affair. Presley narrated the song as a man who had fallen out with his girlfriend after an argument and she refused to see him. So, he began mailing her letters, but she wouldn't accept them.
They were all returned to him after she had written "return to sender" on them, but he refused to give up and kept sending more letters.
They came back with various reasons scrawled on the envelope, including "address unknown", "no such person" and "no such zone". This referred to the US postal zones, which was the system used to sort mail before postcodes were introduced.
The song was recorded on 27th March 1962, at Radio Recorders in Hollywood. Presley's regular musicians were in the studio with him, including guitarist Scotty Moore, drummer DJ Fontana, Tiny Timbrell on acoustic guitar, Barney Kessel on electric guitar, pianist Dudley Brooks, Ray Siegal on double bass, saxophonist Boots Randolph and the Jordanaires on backing vocals.
On 8th January 1993, the US Postal Service issued a commemorative postage stamp to honour Presley after his death, as part of the Music Icons series of stamps.
Presley was at the height of his fame when he died at his Memphis home, Graceland.
Mailing services
Make sure your mail is never "returned to sender" by using Selectabase's professional direct mailing and bulk mail services.
Request a quote by giving us a call on 01304 383838 or by filling in our convenient online contact form.