How to Build Customer Loyalty
When you're a business, building customer loyalty is important at the best of times. Now, in the throes of the Covid-19 pandemic, it has never been more vital to build a loyal customer base to support you through these challenging times.
It isn't just certain sectors who need to think about building brand awareness – it's appropriate for every business, no matter how big you are, what you sell, or the services you offer. Think back to any product you've bought in the past. Chances are, if you're happy with it, you'll buy the same brand again.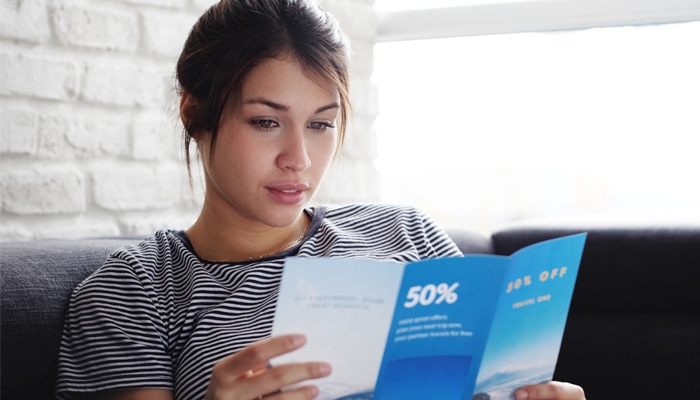 © diego cervo / Adobe Stock
Global brands value customer loyalty
A good example is buying a computer: if you're a fan of the Apple brand, there's a good chance you'll look there first if you've had a positive experience in the past. Aside from finding them easy to use, or offering good value for money, if their customer service is great, you'll probably lean towards buying the brand in the future. Even if they're a bit dearer than the competition, you're likely to look at what they have to offer first. This is what being loyal to a brand is all about. What you might not know is that Apple has invested a great deal of time and money into encouraging customer loyalty.
In the field of tablets, laptops, smartphones and online music, Apple was named number one when it came to "customer loyalty and engagement" in the Brand Keys' Customer Loyalty Engagement Index 2017. Surveys show a massive 87% of Apple's customers are loyal to the brand and will continue to buy tech items from them in the future.
Apple has always invested heavily in developing customer loyalty to ensure their clients carry on shopping with them. Worth an estimated $2 trillion in August 2020, when you consider that the company recognises the value of customer loyalty, shouldn't you be doing the same for your business?
Why is brand awareness so important?
Increasing brand awareness is a proven way of building customer loyalty. This means keeping in touch with your client base in normal times, but especially in times of crisis such as during the current Covid-19 pandemic. Retaining customer loyalty in a crisis is massively important. Any customer interaction with a company during a highly stressful time can trigger an immediate effect on their sense of loyalty and trust, lingering long after the crisis has abated.
A consumer survey by Dotdigital reveals only 39% of people consider themselves "loyal" to a company, even after completing more than one purchase. This shows many brands are missing out on the chance to engage customers – often by not making the effort. As millions of people are at home, often living an isolated existence due to the local lockdowns, their customer experience will depend on how each business delivers a service to meet their new needs with care, empathy and concern.
The results of a survey conducted by Super Office, published this month, revealed 86% of buyers believed great customer service mattered a lot – they would even be willing to pay more for it. More than half (54%) of consumers have greater expectations of companies today than they did one year ago. They want to hear from businesses to see what they have to offer.
If you're one of the companies who can provide all-round great service and communicate this to your target audience, you have every chance of building customer loyalty by letting them know you care.
How can businesses build customer loyalty?
Stay true to your brand and your purpose. Every interaction counts during these difficult times, providing a chance to demonstrate what you're all about. People with more time on their hands are paying attention to how organisations are responding – and companies that show empathy are likely to emerge as the victors.
Communicating with customers is the key. Keep in touch with them and let them know how much you appreciate them and care about their wellbeing, even if they're spending less with you at the moment. Remember that many of your customers will have their own worries, whether it's job security, financial problems or health concerns, so what you communicate to them really matters.
Working more closely with your customers during difficult times has the added effect of forging even stronger relationships and forming bonds that will endure for years.
How can Selectabase help engage customers?
The best way to increase brand awareness and build customer loyalty is through a targeted marketing campaign that gives people exactly what they're looking for. This is where Selectabase can help.
As a business, there are numerous different types of content you can use through our Create and Post system – including posters, sales leaflets, new-in promotions, local discounts, brochures and more.
Letting us build customer loyalty on your behalf means no more printing out your letters, stuffing envelopes, or fiddling with mail merges. Simply send us your text and lists and we'll take care of the rest.
Our professional mailing house services make direct mailing much easier, providing multiple benefits. We offer a complete mailing house solution, so whether you want to send out 500 items, or one million, we can manage all volumes efficiently, regardless of the number, size, weight or format.
As part of our Create and Post services, our hybrid mail service sets up your mailing list for you. We'll then print and send a professional letter to your target audience at a cost-effective rate, sending out A4 letters in C5 envelopes.
Our complete mailing house solution also includes leaflet distribution and delivery services and envelope insertion.
If you want to find out more about any of our professional services, contact Selectabase by completing our handy online form – we'll be sure to get right back to you!