Likely Direct Mail Trends for 2022
Direct mail is still an incredibly useful marketing method in 2022. Despite the recent innovation of digital marketing, it is holding its own against online competition. In fact, studies reveal more than 73% of consumers prefer direct mail over other marketing channels.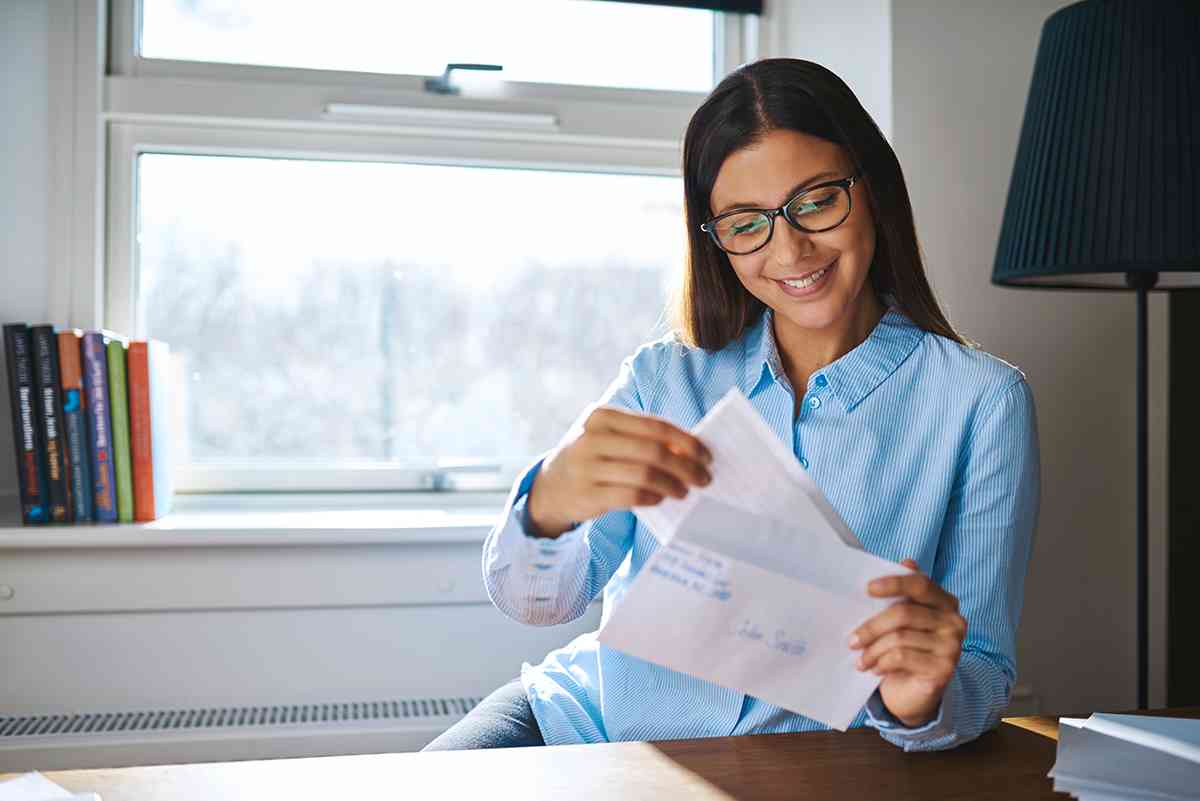 © Flamingo Images / Shutterstock
This traditional type of marketing remains a top channel that enables both B2B and B2C businesses to remain profitable. People prefer direct mail for brand communications because they can read it at their leisure, according to Epsilon's Channel Preference Study.
In around 80% of homes, the householder who picks up and sorts through the mail does so as soon as it's delivered. This means an interesting marketing communication may be read over breakfast. A further 18% of householders will sort through the post later the same day.
This compares favourably with email marketing, according to research in 2021, as the average opening rate for emails sent to UK consumers is only 16.4%. Just 1.6% of recipients clicked on a link in the email to go to the company's website.
In comparison, 48% of UK consumers respond in some way to the direct mail they receive, according to statistics compiled by Central Mailing Services. These figures prove direct mail is still a vital part of the marketing mix.
To take advantage of this important marketing channel, be aware of the likely trends for the coming year and how they can help you to get your message across.
1. More personalisation
Using personalised direct mail campaigns is likely to become more important in 2022, helping the marketing material to feel more relevant to the recipient. It allows you to send one-to-one marketing with a more personal message.
The trend for more personalised campaigns is all about creating relevant and targeted mail for every recipient. It's vital to engage personally with customers, so creating each direct mail piece as if it has been uniquely designed and printed for someone is the way forward. This keeps prospects and customers alike more engaged.
2. Less digital marketing
Another possible trend is that direct mail will be used more widely instead of digital marketing – which some people say is causing "digital fatigue". Direct mail won't replace digital marketing altogether, but its importance looks set to increase.
After spending the past two years behind screens, we're digitally saturated. Research shows 65% of respondents have symptoms of digital fatigue. The mental symptoms include feeling jaded at the sight of a full inbox and skimming through emails only briefly. The physical symptoms include difficulty in focusing on the screen, irritated eyes, blurred or double vision and aching shoulders, neck and back.
People who feel like this don't want to sit in front of their computer, so using compelling direct mail is a viable way of getting important information to them. Digital marketing, including social media and email, still has its place, but a combined campaign, with the emphasis more on direct mail, looks set to become more popular.
3. Sensory engagement
The appeal of physical mail, in terms of sensory engagement, is something digital advertising can't replicate. Direct mail appeals more to your target audience's senses. A likely trend for 2022 is an aim to engage all the senses, thus encouraging your audience to have a longer physical interaction.
Some ideas to help achieve this include adding interactive elements, such as creating an attention-grabbing pop-up, or adding "peel and reveals".
4. Adapting to customer needs
Find out whether your customers are working from the office or from home and be ready to act on this knowledge. Adaptation is a key trend for postcard mailing in 2022. Around 50% of employees have worked from home at some point in the past two years.
In the case of professionals, 70% have set up a home office since 2020. However, 67% of business owners and leaders say this is just a temporary arrangement. No one knows how many people will return to the office over the coming months. The key is to keep your finger on the pulse and adapt as things happen.
Make sure you have your customers' and prospects' business addresses so your direct mail remains relevant in 2022. Contacting consumers with an engaging direct mail postcard tailored to their needs with the right offer, at the right time, depending on where they are, can help shape your success.
5. Keep abreast of privacy laws
Keeping up to speed with the latest privacy laws that are impacting digital marketing has led companies to believe direct mail is now more reliable.
For example, Apple's App Tracking Transparency, which came into force in 2020, means apps on Apple devices must ask the users' permission before tracking their activity across other websites and apps. Opting in to ATT reduces apps' ability to do this, impacting digital marketing strategies.
Why choose Selectabase?
If you're a business looking to employ the services of professionals for a direct mail campaign, Selectabase is the obvious choice.
Our Create and Post services include supplying targeted mailing lists for your business and taking the hassle out of printing and sending direct mail. We offer a complete solution, sending out leaflets, letters, certificates, brochures, postcards and more on your behalf. Whether you have 500 customers, or one million, we have the specialist equipment to fulfil your needs.
Contact us today for further information on our services.