Common Direct Mail Marketing Mistakes
Direct mail marketing remains one of the most successful advertising mediums for businesses of all sizes. To ensure the greatest success and profitability of your campaigns, read our guide to avoid some of the common mistakes.
Using direct marketing enables businesses to target specific groups of clients and send tailored messages. This is the key to the success of direct mail marketing. By taking the time to research and identify your customers, you can ensure the right people receive the appropriate message.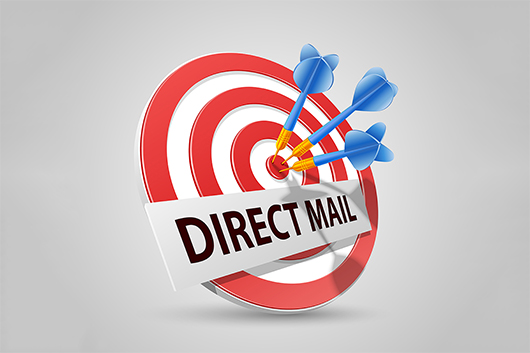 © HobbitArt / Shutterstock.com
According to research, up to 90% of recipients will open personal direct mail correspondence, with 42% reading the message in detail. The response to direct mail is five to nine times higher than for every other advertising channel.
In addition, 62% of consumers who respond to direct mail and make a query have made a purchase. With results like this, even in the modern digital age, no-one can afford to ignore direct mailing.
Most common mistake
The one major mistake that will negatively impact response rates is neglecting to target the specific recipients. Sending out the same communication to a broad audience, regardless of how relevant it is to each individual, is wasting a golden opportunity to put your message out there.
The days of mass mailing a number of generic postcards have long gone. It can actually annoy customers if they receive a cheesy advertising message with no relevance whatsoever to their needs. It can turn them off your brand, rather than awakening their interest.
When it comes to non-targeted mailing shots, addressed merely to "The Occupier", 44% of this is simply thrown away unopened, without a glance. Not personalising campaigns can be nothing short of disastrous. Addressing consumers by their name makes a huge difference to the open and response rates.
Keep lists up to date
Many companies take the strain out of direct marketing by using the services of a professional mailing house. This way, they can ensure their consumer data list is up to date.
Sending out mail containing the names of recipients who no longer live at the address, or even worse, addressing someone who has passed away, is a waste of time, resources and money. It can also give potential customers a negative image of your brand if you're sending mail to a late family member.
Similarly, if you're sending out B2B marketing materials, it's crucial that your business data list is up to date. Nothing looks more unprofessional than addressing marketing materials to a manager or employee who left the company some time ago.
Improving content
Another direct marketing mistake is drafting mailing shots containing poor quality content. The main errors that can turn customers off is creating a bad visual design, or writing confusing copy, either with bad grammar, or with a message that doesn't immediately make sense.
It's a fact that people have a short attention span when it comes to direct marketing. Businesses have only a few seconds to grab the recipient's interest and encourage them to read on. When your design or copy are below par and confusing, consumers are more likely to lose interest, even before they get to your special offer.
When creating your copy, it needs to be interesting, sharp and snappy. Highlighting the benefits of using your product or services, it needs to ask relevant questions and grab the attention by eliciting an emotional response from the reader.
People like it when something grabs them immediately. This is why the headlines and subject lines are so important. Around 80% of recipients will read the headline at the very least, but on average, only 20% will carry on reading. If your headlines are boring or irrelevant, there's no chance the recipient will read on.
Try using a writing aid, such as Selectabase's free letter writing tool, to find the right words. It will help you to put together a headline that's short and precise, with a time limited offer to create a sense of urgency with the reader.
It will also assist you to weed out text that's too long, sentences with insufficient punctuation, or other grammatical errors – all common direct marketing mistakes that can destroy your message.
Complete professional services
For companies wishing to concentrate on growing the business, why not leave your direct mail marketing to the experts?
Through our Create and Post complete service; Selectabase can help identify and target your ideal customers and deliver a tailored marketing message relevant to their needs.
Please don't hesitate to get in touch with our knowledgeable and friendly team for information on our direct marketing services. We can surely help your business to succeed!