How Important is Consumer Marketing Data?
During these challenging times, businesses need all the help they can get to grow and prosper – consumer marketing data will help you to improve nearly every aspect of your organisation.
Consumer marketing data is a customer database, containing a collection of information gathered from each person, including their contact details – such as their name, address, telephone number and email address. It can be used to build brand loyalty and encourage repeat business by targeting your marketing.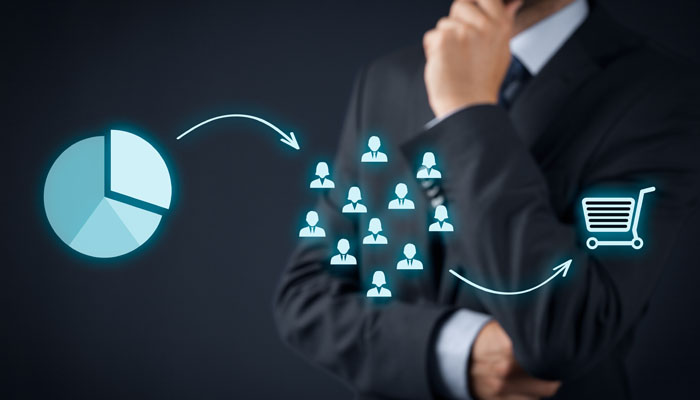 © Jirsak / Shutterstock.com
Importance of satisfied customers
For any business, customers are your most important asset. Depending on the sector, a company could be selling to the same customers, time and time again. Other types of businesses might sell to a customer infrequently and will be constantly on the lookout for new prospects.
For example, a private surgeon may operate on a patient once and may never see them again if they don't require any more surgery. On the other hand, a dentist is likely to see the same patients on a regular basis throughout the year. The way each service provider interacts with clients is based on the differing needs for their services.
The way a company uses customer information is vital to understanding their client base. As well as containing contact information, a database may include details of past purchases to estimate future needs. So how exactly can consumer marketing data benefit both a company and its clients?
Improving the advert experience
Consumer studies show that people will look at adverts, as long as they are relevant and personalised. A survey on UK internet users' attitudes to ads in 2017 revealed 34% of women and 36% of men would read digital adverts if they related to things they were interested in.
There's a need to create ad experiences that consumers find relevant. This is particularly true in the 35 to 44-year-old age group, where 43% of consumers say they will read adverts if they are relevant. Without people being interested in what your brand has to say, there's no point in advertising.
When there's no chance that consumers will interact with a business, or purchase their products, the ads are a waste of time and money. Thanks to consumer marketing data, businesses have access to specific information that enables them to target their marketing material towards people who will be genuinely interested in their products or services.
Ads for the relevant products appear at the right time, in the right place, offering genuine value to consumers and providing adverts they will appreciate. A database will enable you to build loyalty by contact customers with special offers specifically targeted to their needs.
A database will also identify one-time or infrequent customers who haven't purchased for a while, so you can send them specific offers to encourage them to come back.
Driving new products and services
Personalisation through consumer data makes it possible for businesses to anticipate and assess market needs for new products and services. This improves the chances of a sale, cutting wasted time and money creating a product for which there's no market demand.
Marketing data enables businesses to understand their audience so that they can better serve consumers in a creative way – their wants and needs are met.
Doing business the easy way
Data makes it easier for customers to do business. Combining data with technology, consumer-pleasing features, such as one-click ordering, automatic payment processing, upcoming service reminders and product recommendations based on past purchases, assure attention grabbing results. All these functions make the customer experience a happier one, as business transactions will be more streamlined, efficient and convenient.
Recent studies have shown that 33% of marketers believe data collection and analysis is the most powerful tool when it comes to understanding customers. A massive 68% of respondents said improving the measurability of ROI was the most important aspect of their data management strategy. More than half (51%) said they were increasingly basing more decisions on marketing data, while 45% agreed it had led to their acquiring more customers.
A professional company you can trust
A study by Forbes revealed 88% of marketers had used data obtained from a third party to enhance their understanding of their customers.
Selectabase can help build targeted lists, with reliable information, for consumer marketing data. To find out more about how we can enhance your marketing strategy, complete our convenient online enquiry form today.